Unfortunately Pierce Fulton died on Thursday May 29th after struggles with mental health. His brother Griff shared the news with a touching video tribute and note through his Pierce's socials.
"Pierce was so incredibly full of life, love & unimaginable creativity. He was kind, caring, thoughtful, silly & sweet. The most magical person that we were all so blessed to know, hear & see," said Griff of his brother. "He was an expert at absolutely anything he set his mind to & had this incredible ability to retain knowledge unlike anyone I've ever known. The only word that truly can describe his abilities is genius."
The LA based produced was a gift to music and released some incredible music. Years ago he collaborated with Martin Garrix on the truely amazing 'Waiting For Tomorrow' and is also behind some other anthems such as' Kuaga' and 'Where We Were'. After these he changed his style to be more indie electronic releasing his album Better Places. The album was a vocal focused collection of incredible music that whilst different to what fans had come to love, was accepted the same and was just as good. More recently, Peirce dropped his latest album Keeping The Little Things. This 12 track package focused more on the melodies and driving electronic music.
Fulton's sound developed and changed over the years but the quality always was present. He and his music will be missed greatly.
Read his brother Griff's statement below: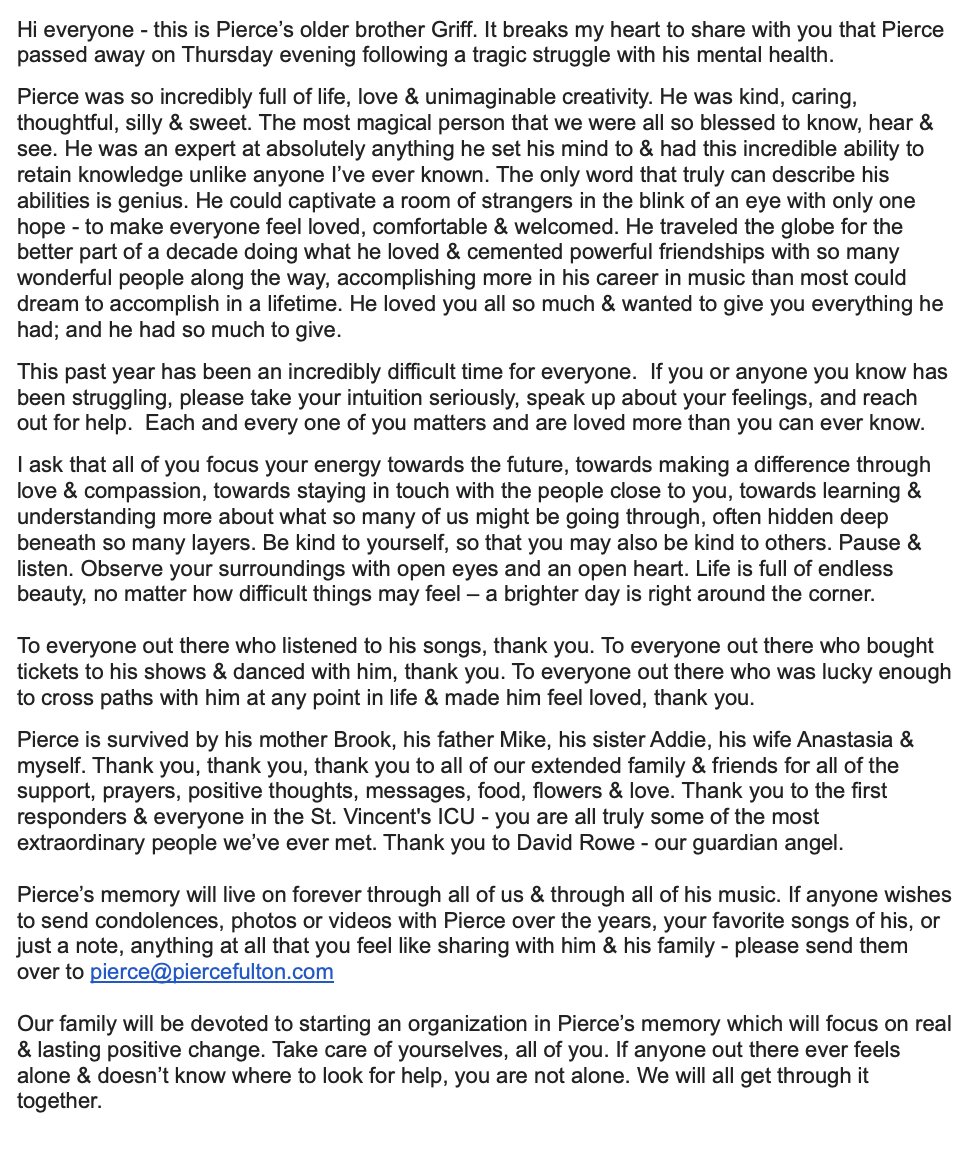 The National Suicide Prevention Lifeline's toll-free number, 1-800-273-TALK(8255), is available 24/7.