Ryan Reynolds has teased fans that he may in fact feature in the upcoming Snyder Cut of Justice League – set to drop on HBO Max in 2021.
After many rumours indicating that he would appear in the Synder Cut of Justice League – Reynolds has further hinted at it, almost on the verge of a confirmation. These rumours have largely been dismissed until now.
The Canadian actor has been supportive of the #ReleaseTheSynderCut movement so this would not be totally out of left field.
If this does come to fruition, it would be pretty incredible. If there is additional photography needed for the Sydner Cut, we may just see this happen.
With Zack Synder stating the cut would not become canon for the DC Extended Universe, including Reynolds as Green Lantern would not mess up DC's future Green Lantern plans. The question is though, would he go back to the role that he has publicly criticized in the past? We'll have to wait and see.
A public announcement of the possible cameo may occur at DC's FanDome event taking place 22nd August.
Adding fuel to the fire, Reynolds also liked this tweet: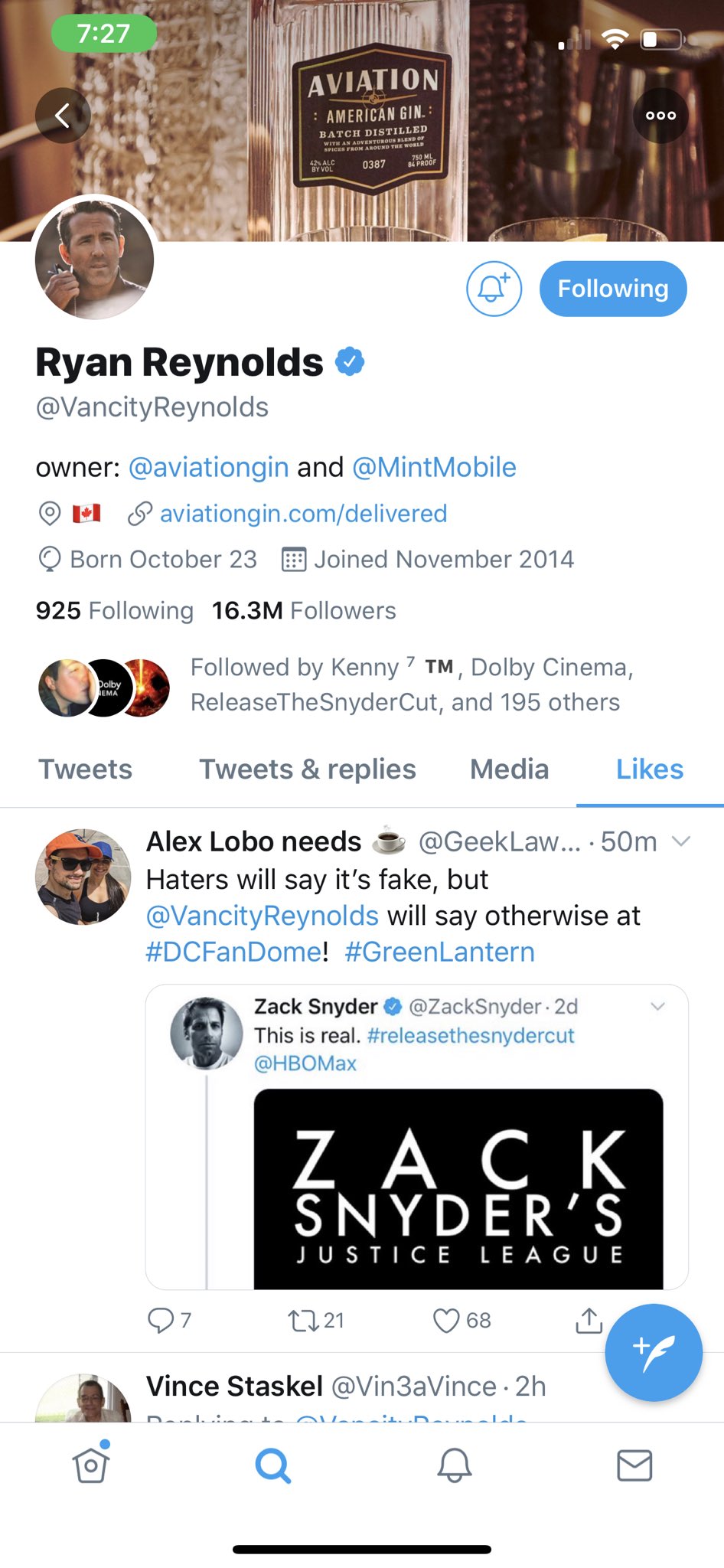 Grace Randolph also mentioned this happening back in June, while her track record isn't that amazing – this is further adding to the rumour.