Unless you've been living under a rock, you know Oliver Heldens is wildly creative DJ, Producer who operates a hugely successful label called 'Heldeep'. The imprint also shares the name of his global weekly radio show, Heldeep is a platform through which he unearths the greatest new talents to his audience.
Heldens has amassed a dedicated following for his infectiously catchy music and finely tuned selections in his sets. He can be heard playing across the main-stages of Tomorrowland, Ultra and EDC, but in this snapshot we caught up with him whilst he was touring in Toronto. Read below as we discuss how he avoids burning out, favourite genres, his early influences, collaborating with his idols and much more.
Welcome back to Toronto you've been here many times before, how do you enjoy playing for this crowd?
Canada is definitely in one of my top 5 favourite places to play because of the crowds. I love playing in North America as it seems like the people, in general, are more outgoing and extravert, and positive – especially at rave festivals and dance events. Canada is a nice mix between Europe and America, so I've always enjoyed playing here. I feel at home in cities like Toronto and Montreal.

I've also noticed there is always a lot more females in the audience compared to Europe – it's a great vibe!
You have a lengthy schedule for Heldeep 5 tour, how do you keep up with that lifestyle of constantly touring and making music while switching between club shows and large events including Miami Ultra and Tomorrowland?
For starters it helps that I'm not a big drinker and I don't have FOMO or fear of missing out, of course, I could do an after-party each night but I'm chill, and on stage, I'm always sober and focused. That's what I think helps me stay rested and keep on playing shows with my hectic schedule. But also, you get hyped from shows and you're still so excited after a big set, so sometimes it is hard to get to sleep afterwards. It's really important to keep a balance because in my case, I get more creative when I'm playing shows and from the adrenaline of performing – which can sometimes result in less sleep because I'm so inspired to make music — that's why I try to keep a balance between creativity and relaxation.
What keeps you focused to continue pushing out new music?
Personally, I always loved to create even before I created music. When I was younger, my dream job was to be an inventor, designer or architect – I would draw, or create other things. Since I fell in love with dance music, or more specifically house and techno, it made sense to me to start creating my own music – which I really enjoyed. With the lifestyle I'm living now, playing over 100 shows it a year, it keeps me super motivated to make new music as I always want to play new music and edits.

Although I have less time to make music on tour, I actually produce the same amount of music as when I'm at home because of the creative energy that comes with touring.

I make music when I feel like it, but when I'm home, I'm more laid back and spending time with family and friends, so I enjoy that part too. The ability to be creative but also fully relaxed.
How does travelling inspire your music?
Inspiration can come from very different things. Most of the time you don't know exactly where inspiration comes from. I'm really grateful that my career allows me to travel and experience lots of different cultures to meet new people.

My hometown, Rotterdam, is super multicultural and I think that's played a role in my appreciation for diverse music styles. For example, in high school, I had a Surinam friend who was into R&B, a German friend who was into metal and hard rock, and a Dutch friend who was into electronic music. Through those friends and their cultures, I also experienced a lot of different kinds of music. When I was younger, my dad would take us to interesting shows – such as a Surinam funk band that played Latin, Brazilian, kind of funk, and then in the car on the way home we would play jungle or drum bass and jump on the piano and play classical music once we were home. We really loved it and I think those experiences definitely help me when Gecko broke through, because the touring picked up massively, really quickly and I definitely had a certain appreciation for different cultures and experiences, musical or otherwise.
How do you keep the vintage house genre alive?
I have a really big love for soul, house, funk and disco; I love banging acid techno, proper hard techno trends too. Lately, I've been going back to more future inspired house, drum and bass, gabba and rave styles. At Ultra I played some really big new future house tracks, I think they are very fresh. Check out the live stream online & let me know if you like them.

I was also inspired by drum and bass and techno so with HiLo I put out tracks of that type and then went to that old warehouse type of vibes, so in saying that; I want to be diverse but also maintain my future house sound. In the future it will be great to work on future house tracks like I did with Nile Rodgers on Summer Lover and release more heavy records at the same time. I have a lot of new songs coming out so I'm excited for those.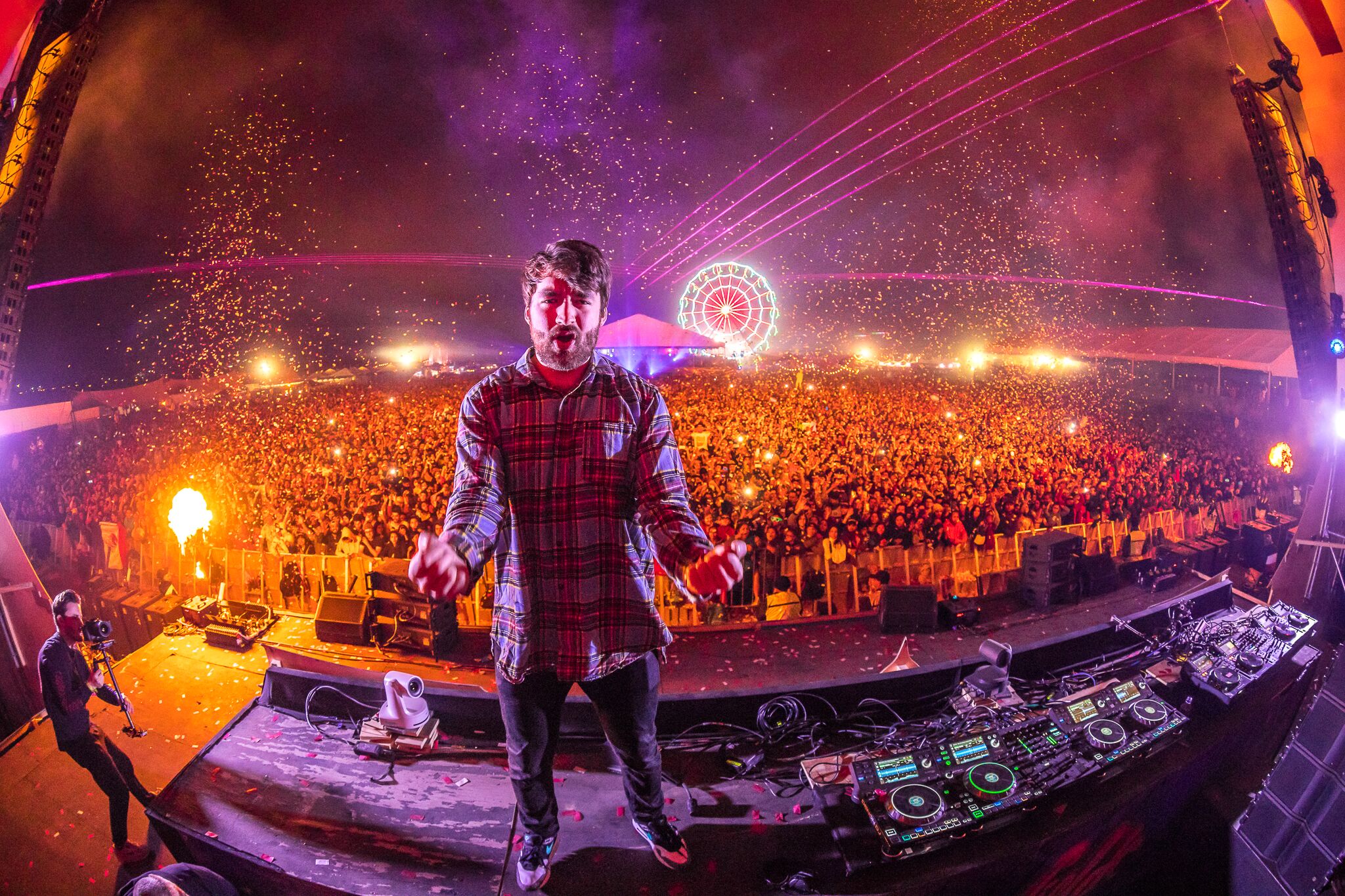 How does the Heldens machine keep running without burning out?
I don't make a new track every day, but if you make a new track once a week or every two weeks, there's plenty of time to sleep. I don't necessarily live for music 24/7; I love to create but outside of it is, drawing, being with friends, family, playing sports, video games, also because these things help me to stay energized and focused. When I feel good, I feel creative. I'm very focused on my career – and spend a lot of time putting together the Heldeep Radio show every week and helping the Heldeep artists on their releases.

The shows are very motivating; I like to hear and play new music, it's always an entertaining experience. I love being able to do that, its super fun for me; I can also just head back to the studio and nerd out on my music. I'm not necessarily making new music every day, although curating my live sets and Heldeep Radio keeps me busy daily. I enjoy it though – I connect with DJ friends or new people who want to share music, and I love to showcase it as well, because there is so much great music out there.
Is it ever surreal to be playing at the Flying Dutchman, Tomorrowland, or to collaborate with people like Sander Van Doorn, Axwell, Chocolate Puma, Gregor Salto as they must have been idols for you when you were younger?
Yeah, that's true. After Gecko blew up, I had the opportunity to work with Sander van Doorn. He opened my world to techno, tech-trance and electro in general. Of course, when I was 19 and still in high school, it was amazing to work with people like Sander. I also worked with Laidback Luke, Gregor – who were definitely people I looked up to and still do. I'm very grateful for those experiences. I'd love to collaborate with people outside of the electronic music world as well such as Pharrell, Childish Gambino, Billie Eilish, Coldplay, Tame Impala and Foster The People.

I started to music just for myself, and nowadays I still do that just for myself and I' happy other people like it too.
---
Oliver Heldens' brand new release with Moguai is out now!
---