3LAU's auction for the unique NFTs of his album have sold for a total of $11,684,101.
A non-fungible tokens (NFT) is a digital asset that, being linked to the blockchain, allows for ownership of the asset. Recently, with the latest rise of cryptocurrency, NFTs have also risen through the ranks and are very popular at the moment. NFTs can be a range of different files but the focus is largely on art this moment. NFT is the future and many are bullish on its widespread adoption, to the point that they'll bet thousands or even millions of dollars on an artwork.
3LAU has been a leader and innovator in the crypto scene and has further showcased that today by making history as as the most money made in a single NFT auction. 3LAU was selling music and other limited collectables. He teamed up with Origin Protocol to create the auction independently.
The 1 of 1 platinum tier, which the highest bidder took out offered a custom song created by 3LAU with the winners creative direction, a physical vinyl, all of the 11 song NFTs offered from the Ultraviolet album as well as unreleased music. Then, the gold tier offered a custom mix to the winners of bids #2-6, with the physical vinyl and unreleased music included also. Instead of all 11 tracks, the gold offering included 7.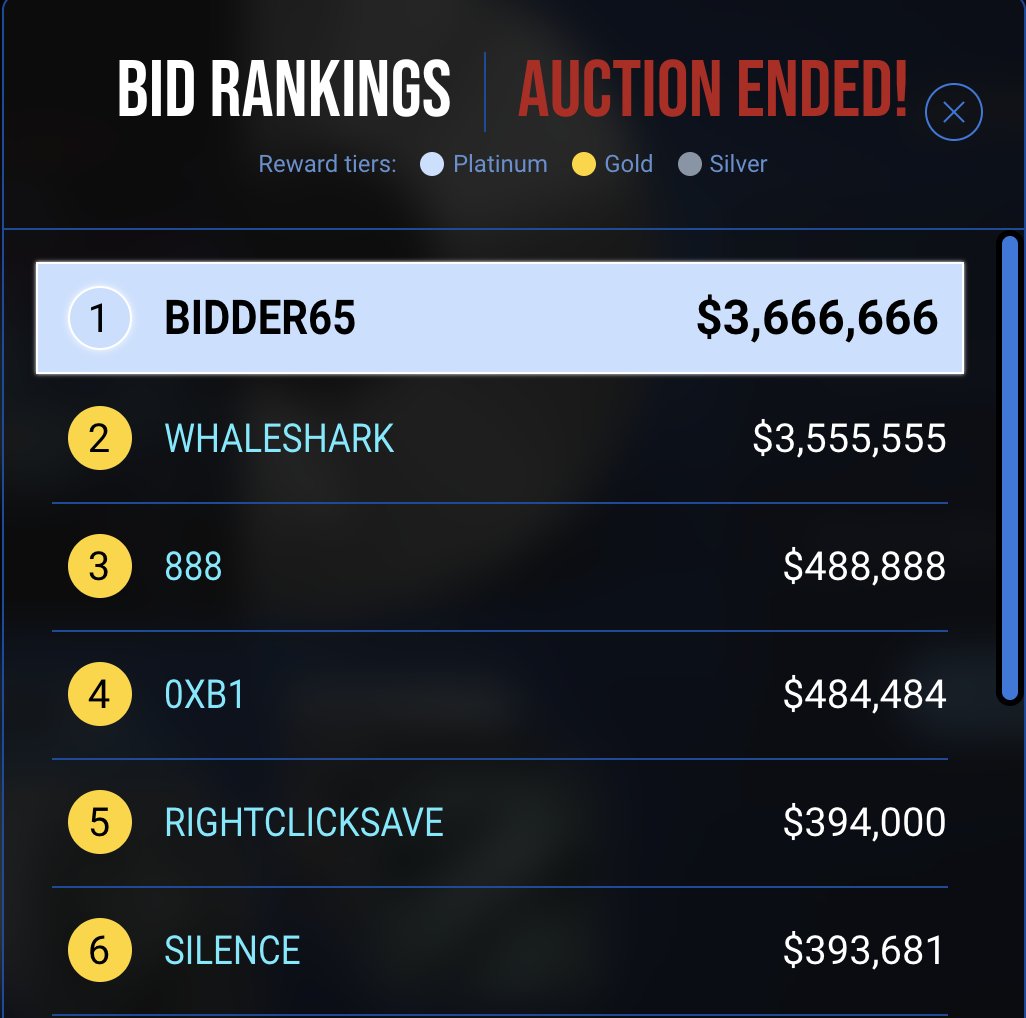 Bidders #7-33 received the physical vinyl and 3 of the son NFTs from Ultraviolet. Lastly, every bidder that at one point had their bid accepted (had to be higher than the bid for #33) is awarded a loyalty ETF.
At no point did anyone fathom the auction to hit anywhere near 11 million dollars. This is an incredible feat and something that may give us a inkling as to what in coming in the future. After this staggering amount, music based ETFs are only going to grow.
The ETFs are set to be available on the marketplace (if the owner wants to sell) four days after the auctions end. It is hard to think of what prices these NFTs may sell for through there.
Congrats to 3LAU for this incredible achievement and to anyone to managed to snag one!